I'm usually all about some carry-out and a movie at home or Buffalo Wild Wings and some stretchy pants while watching our teams on the big-screen, but sometimes it's nice to have a scheduled, "dressier than usual" night out. Don't get me wrong, I like being in my sweatpants or pajamas way more often than dressing up and going out, but it is nice to occasionally have a special date night that involves more than our town's only steakhouse-like restaurant.
So what better time than Valentine's Day for a new date night outfit?
I don't know about y'all, but my closet definitely does not contain a large section of "dressy" dresses (i.e., cocktail dresses). Every so often I love having a reason to get a little dressier than a normal day or night out, but cocktail dresses, even for a night out, are a bit more than I need (thank you to the inventor of Rent the Runway).
Unfortunately, I have a meeting on Thursday afternoon (Valentine's Day) that will likely go longer than I want (I'm looking at you lady who likes to talk for an hour about yourself), so we're delaying our Valentine's Day plans until Saturday. But we're both so excited because we have reservations at the Angus Barn in Raleigh. It's definitely not a place we visit often because the good stuff is not cheap, but the quality is amazing and we both highly recommend it if you're looking for a splurge or special occasion meal in Raleigh.
The Angus Barn isn't black tie, but I do like to look nice when I go, especially if we're celebrating. Since my lifestyle doesn't require super fancy outfits, I like finding pieces that serve multiple purposes – work, date night, girls weekend, church, conferences, basically the whole kit and caboodle. So, in my search for a fun Valentine's Day outfit, I've rounded up some of my favorites that are also totally budget-friendly!
As soon as I saw these pink velvet pants, I knew I had to have them. They are so soft and comfortable (and pink!) so what's not to love about them? They also have a stretchy waistband, so there's room for expansion if you're planning on having a big meal.
Drapey Pull-On Velvet Pant, J.Crew Factory (pink is out of stock, but there are still a couple sizes in black which would look so cute with a bright red top!, similar) | Turtleneck, Belk (similar
) | Nude Heels, old (similar)
I cannot stop swooning over this high neck lace top. Seriously, how dang sexy is this with some black pants or a black pencil skirt??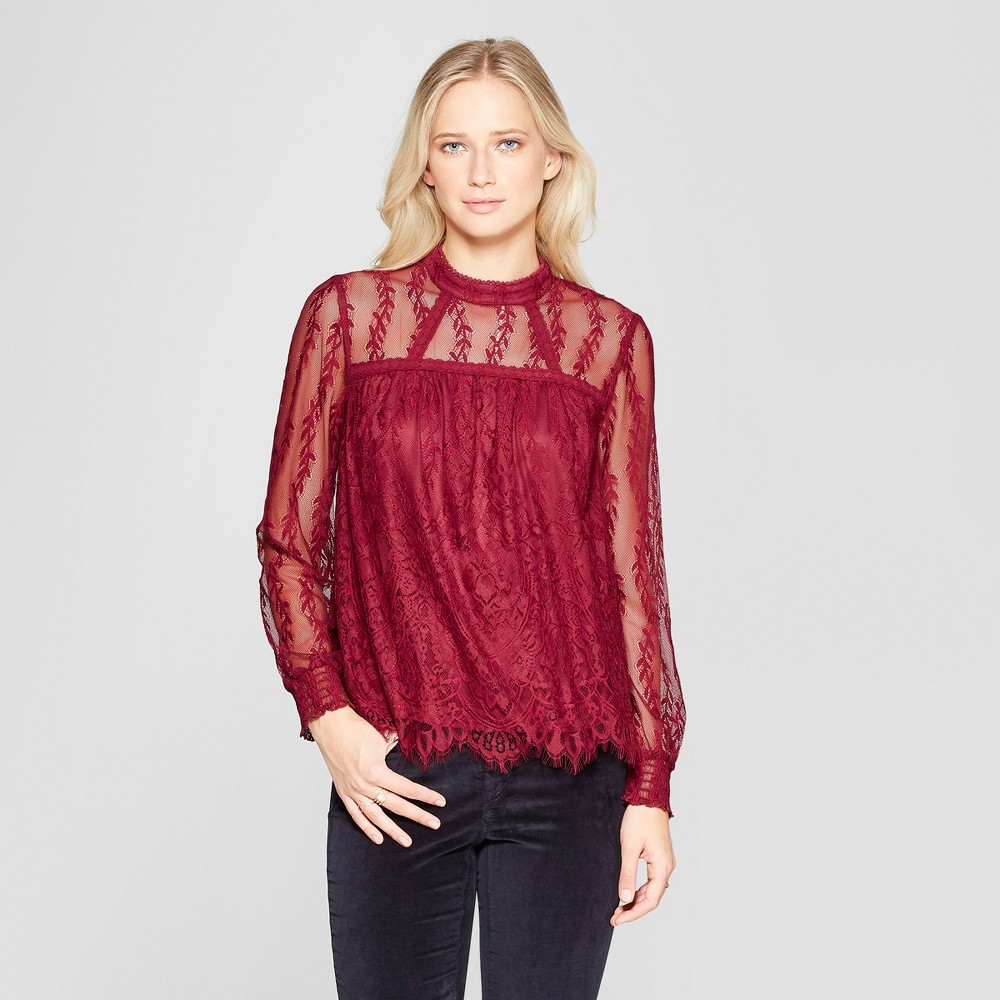 Lace Top (also comes in Ivory!)
The faux-fur vest below is another item I needed as soon as I saw it. It's incredibly soft, and I love LOVE the color (guava berry – how fun is that?). Pair it with some black skinnies or throw it over a white dress for a fun and casual Valentine's Day look.
I've lived in North Carolina for five years, and I still can't get over the sunsets here. The pic above wasn't photoshopped at all, and that's only a mild sunset!
Faux-Fur Vest, J.Crew Factory | Turtleneck, Belk (similar
) | Bow Earrings, old (similar
) | Black Jeans, old (similar
)
This Sleeveless Knit Jacquard Dress is so adorable. I'm loving the ruffle details at the neck and sleeves! This would look adorable with a black sweater or blazer!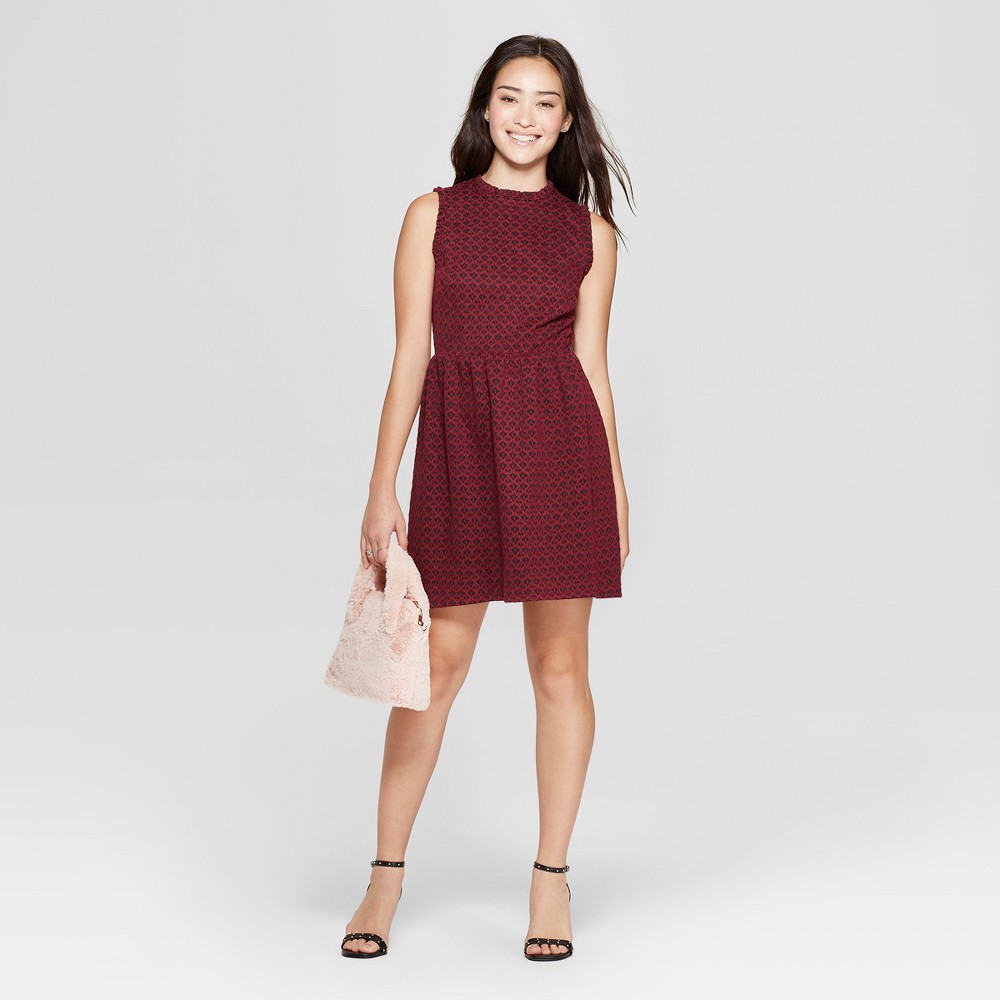 At first, I was not buying into the whole jumpsuit trend. Such a fool I was. Now I can't get enough, including this jumpsuit because of the ruffles on the sleeves (what can I say, I'm so predictable!). This one also comes in black if red isn't your style.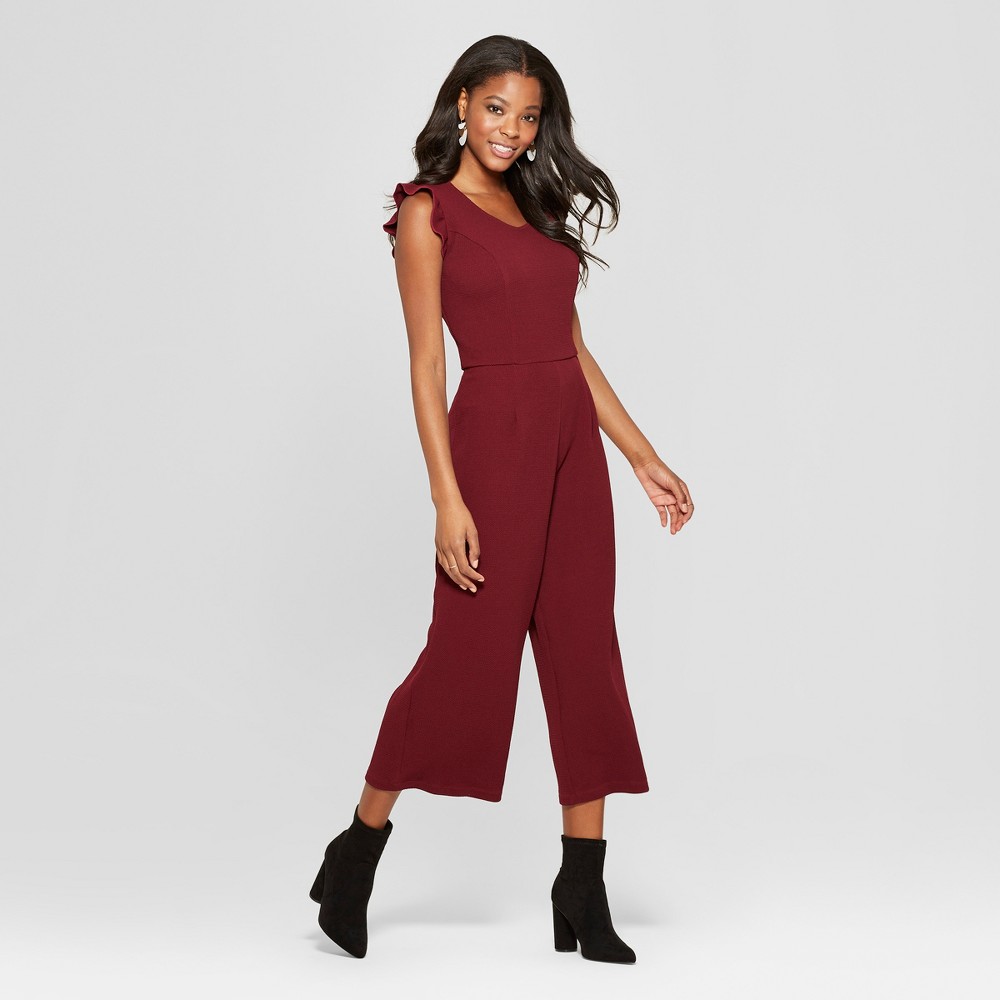 This sweet fit and flare dress is perfect for a Valentine's night out, especially if you're going straight from work! Add a blazer or a sweater and you're set for the day! I think I need this for the Love/Hate Open Mic night we're hosting for the students! Nothing screams Valentine's Day like a heart-covered dress.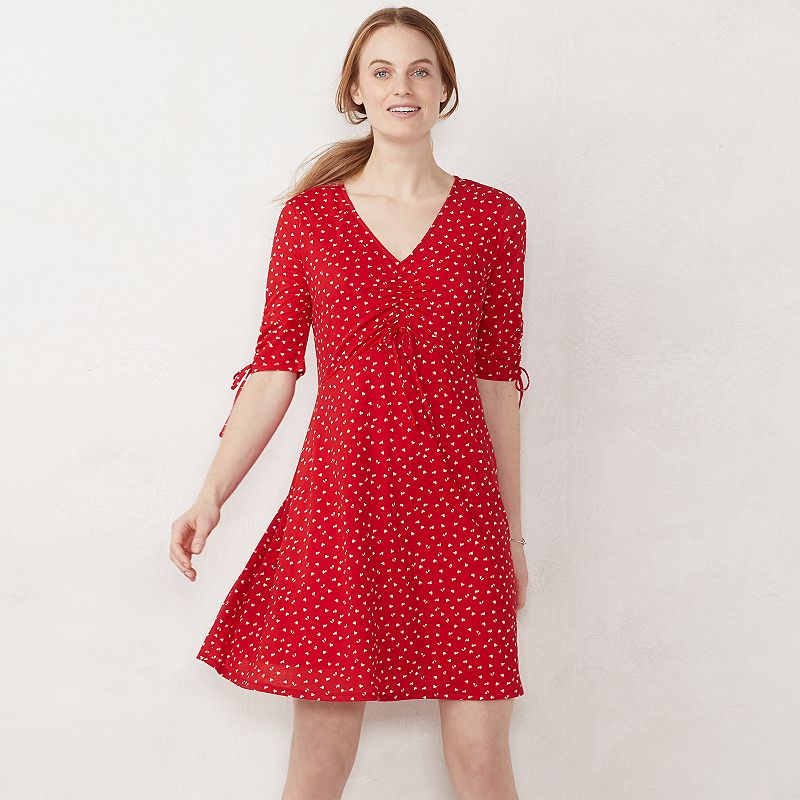 Want just a little bit of Valentine's Day spirit? I'm always a huge supporter of scarves!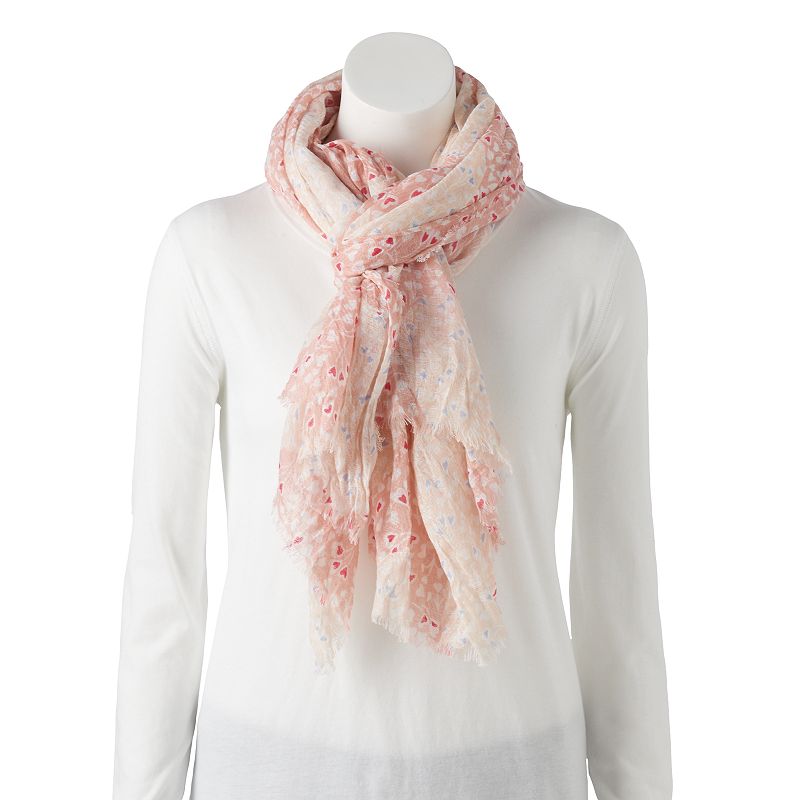 Pink Heart Scarf | Silk Neck Scarf
| Valentine's Day Fashion Scarves, Set of 3
And if you're looking for a low-key outfit for a night in or out, I've got you covered for that, too!
You can actually wear your heart on your sleeves in this cute oversized sweater.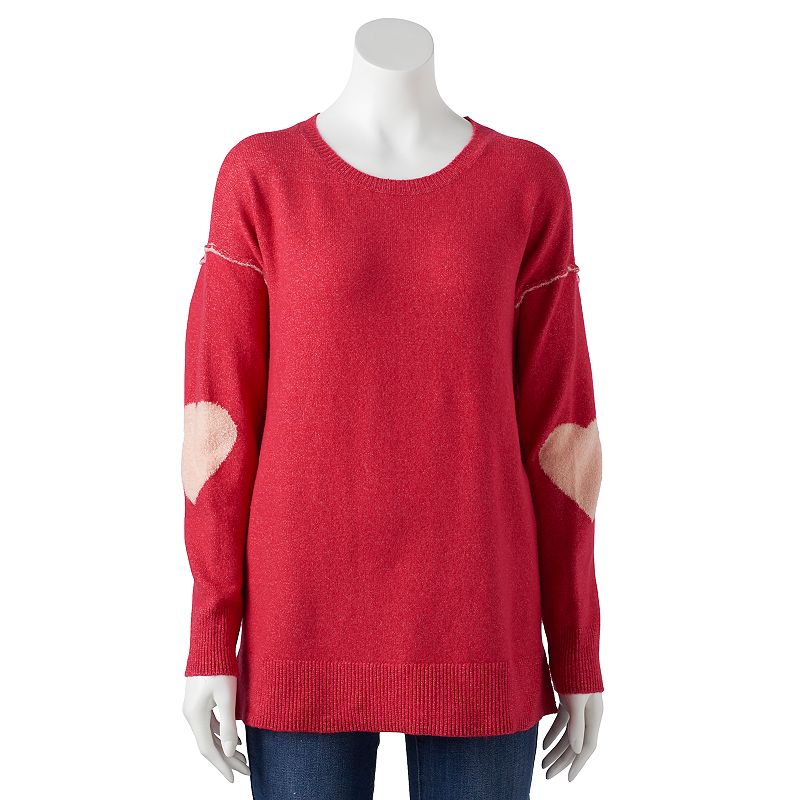 Or wear hearts all over your body in this side-ruffle tunic (yes, we have ruffles again – at least you know I'm consistent).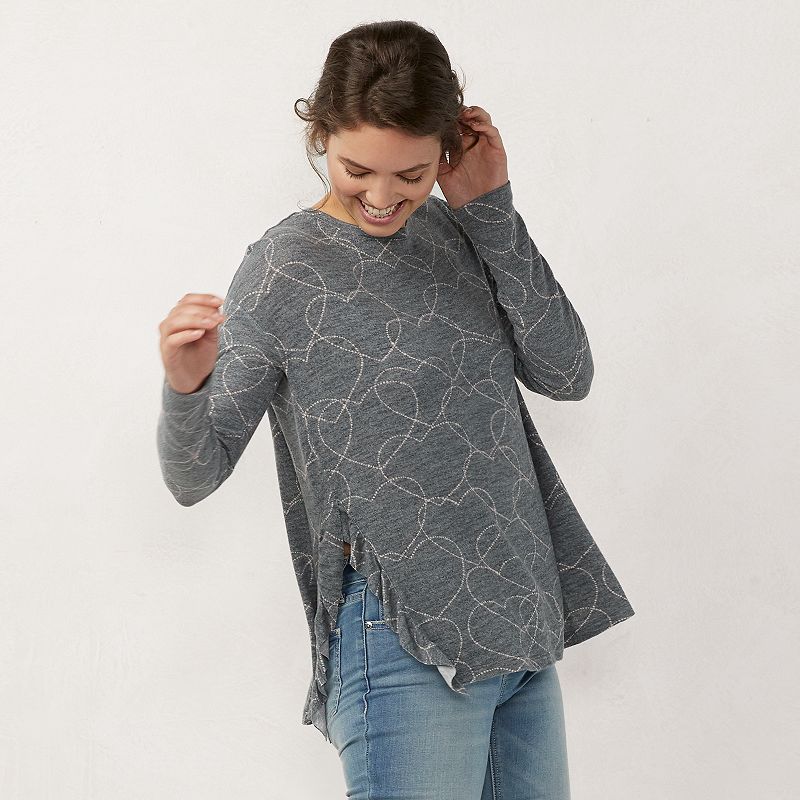 And if you're really feeling like staying home and celebrating, why not have some cute pajamas for the occasion?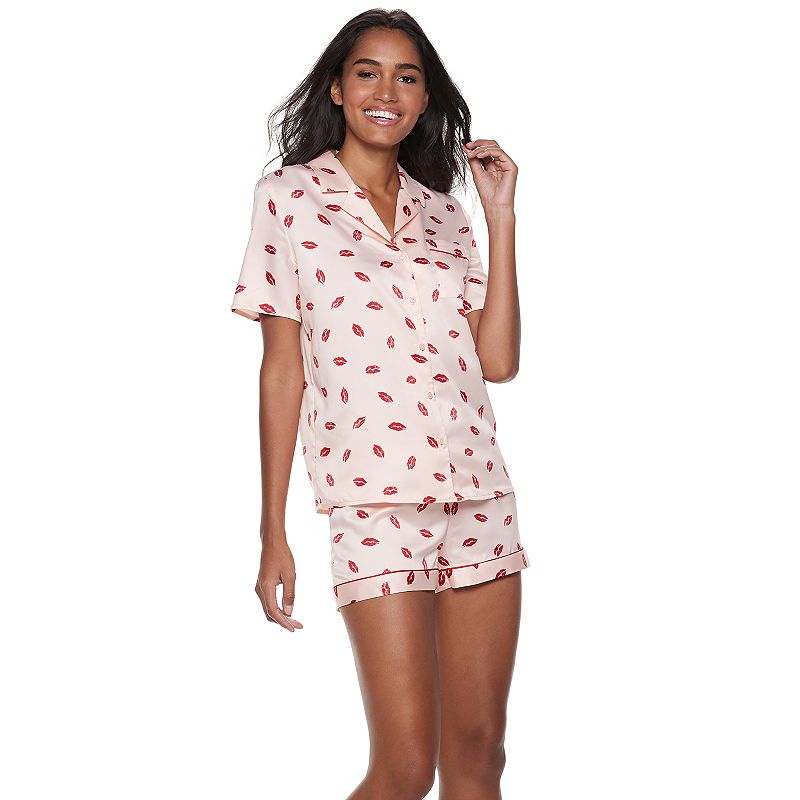 What are your Valentine's Day plans for this year? Are you celebrating with a night out, delaying plans until the weekend, staying in and snuggling, or boycotting Valentine's Day altogether? Whatever your plans are, I will eat some chocolate in your honor! Have a great weekend and week!