Wow, y'all. Last week was a tough one! I always feel like Daylight Savings Time is just an excuse people come up with for feeling tired, but after this week, I think I'm buying in to blaming it for the chaos.
Luckily for me, I had a shoe delivery on Wednesday that definitely got me through the week!
Target is tearing it up with their spring items. Universal Thread and Wild Fable are two of my favorite brands there, and they have so many adorable spring items. I just got two pairs of spring shoes, another pair of the side slit booties that I love so much, an adorable romper and t-shirt, and am trying to prevent myself from basically just sending my paycheck directly to Target. The closest Target store is an hour away from me which is probably a really good thing or I'd be heading there every day!
But back to the shoes!
I bought these cut out booties back in the fall in black and wear them everywhere. You've probably seen them in several posts, and if you follow me on Instagram, you've definitely seen them in a lot of pictures.
I hit up the Target in Holly Springs, North Carolina right before I left for Austin (check out the start of those posts here!) and was SO EXCITED when I walked down the shoe aisle and saw them back in stock and in cognac! I didn't think twice about snagging another pair. Y'all know I like waiting for a sale or coupon, but I wasn't about to let them pass me by.
I love these because they're still going to be great for spring. A lot of booties become useless when the temps start rising, but these are airy enough that they'll still go with dresses and even shorts. They're also really comfortable – I walked several miles around Birmingham without blisters or pains. I have a 9 in these, which is my normal size.
But my package on Wednesday included two pairs of mules because mules are EVERYWHERE right now. I briefly hesitated when mules starting making their comeback, but I've definitely been converted to a fan. I hate socks and love being able to pull my feet out when I'm in my office (not in public or in front of people – gross!).
I was super excited when I found this mule/leopard/espadrille combo! It's all three trends tied into one!
I think these look a lot better in person with an outfit than they do on the website by themselves. They're extremely comfortable, too, with a squishy insole. I sized up after reading reviews (9 1/2). I think a 9 would've been ok, but I hate when my heel is too close to the edge, so I'm good with the safety room in these.
And I thought these loafer mules were cute online, but they're even more adorable in person! I squealed a little when I opened the box. They dress up simple outfits and also look cute with dresses and will probably also work with shorts. If white isn't your cup of tea, they also come in rose gold and blush. After reading reviews, I sized down in these to an 8 1/2 for a perfect fit.
This pocket t-shirt is also only $5 this week!! What a bargain! It's perfect for layering, and I can't wait to pair it with shorts in the summer! There are a lot of other colors, so now is a great time to stock up on this closet staple. For reference, I'm wearing a medium (maybe size up if you want to knot the hem).
I'm also obsessed with the earrings I have on and am super bummed that they're temporarily out of stock (they're still available in pink and blue). They're tortoise and acrylic (so they're not pulling heavily on my ears). Here's another option that's pretty similar to the ones I'm wearing.
And while I'm loving the shoes I've already purchased, I've also got my eyes on a few more pairs that are good for spring and summer. Here are some of my other spring shoe picks!
These D'Orsay Espadrille Wedges are so cute and would look precious with a dress, shorts, or an overall dress.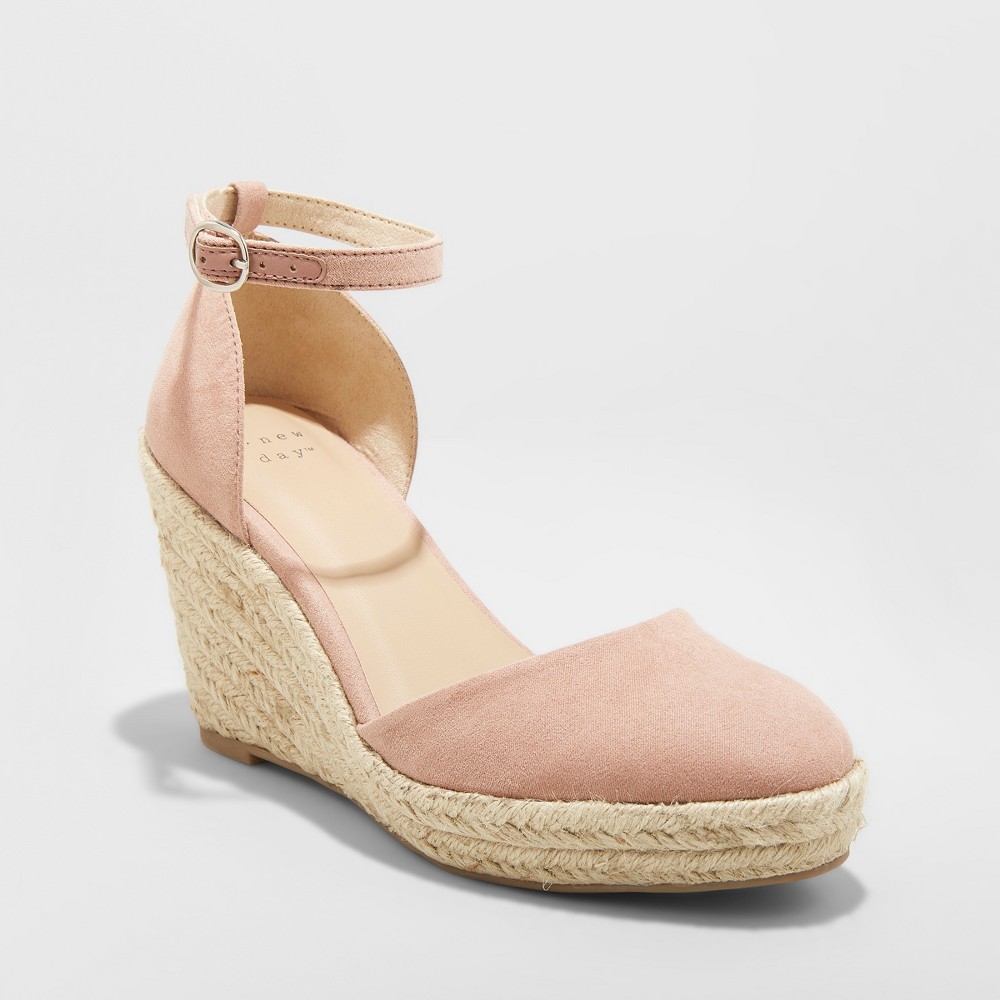 I also kind of love that Target has jumped on the sneaker wedge bandwagon. Some of the really popular brands are more than I want to pay for shoes, so these are a great option if you want to join the sneaker wedge train without investing a ton of money into it.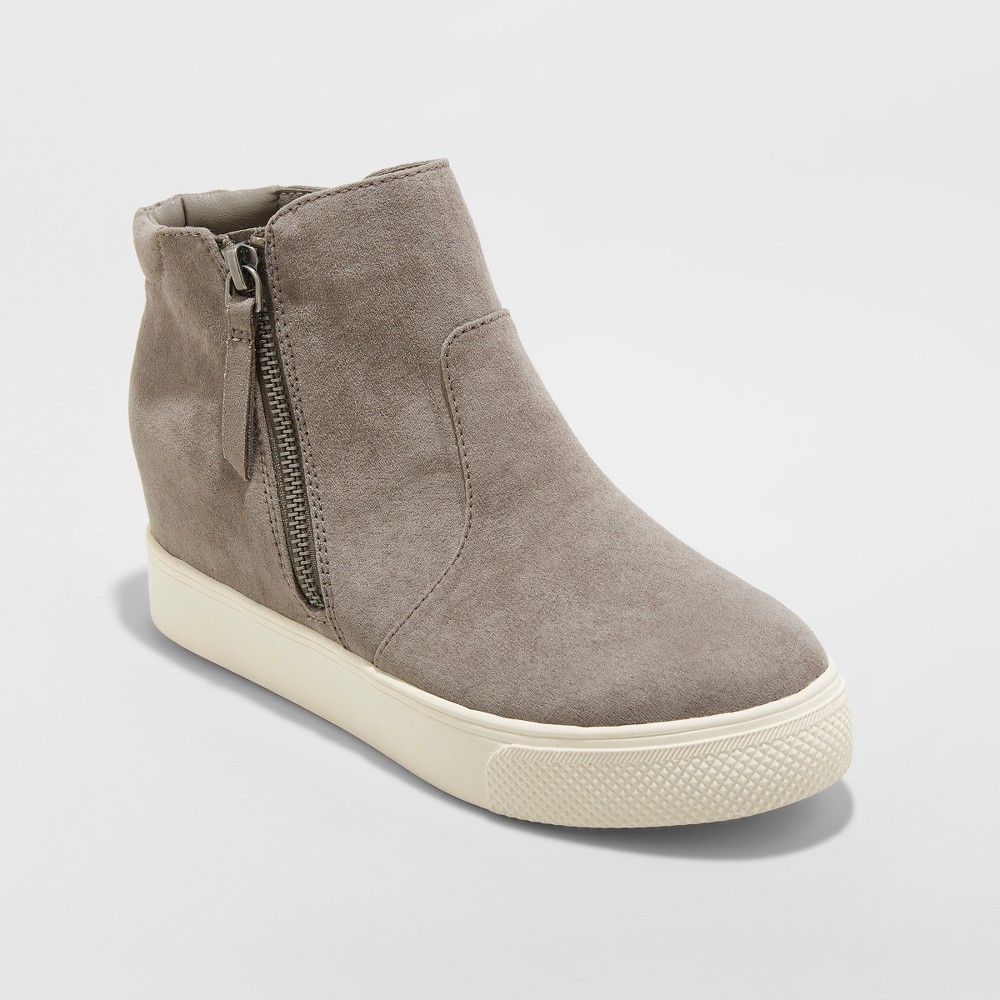 And if you have a fun vacation coming up that includes a beach or tropical setting, these Scalloped Slide Sandals are perfect and extremely budget-friendly.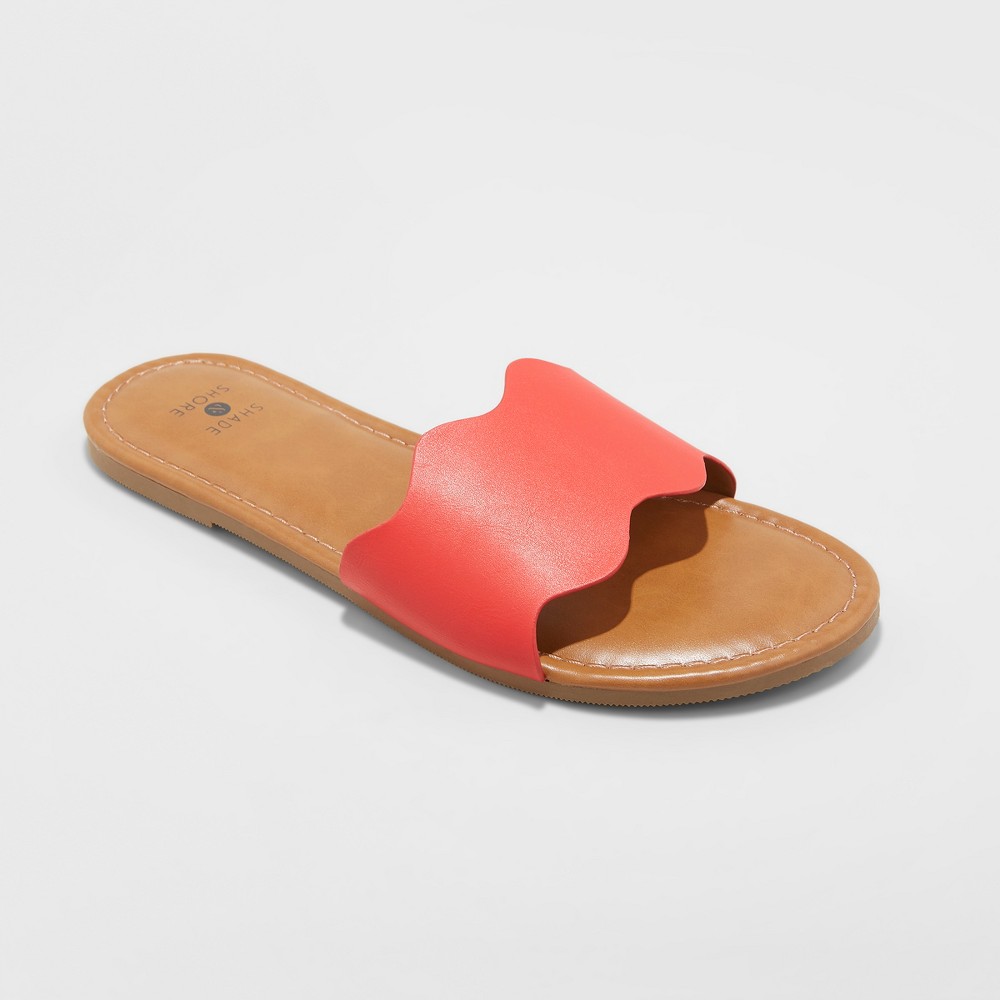 And because everything is better with a bow on top, I'm also loving these blush Bow Sandals that scream spring and vacation.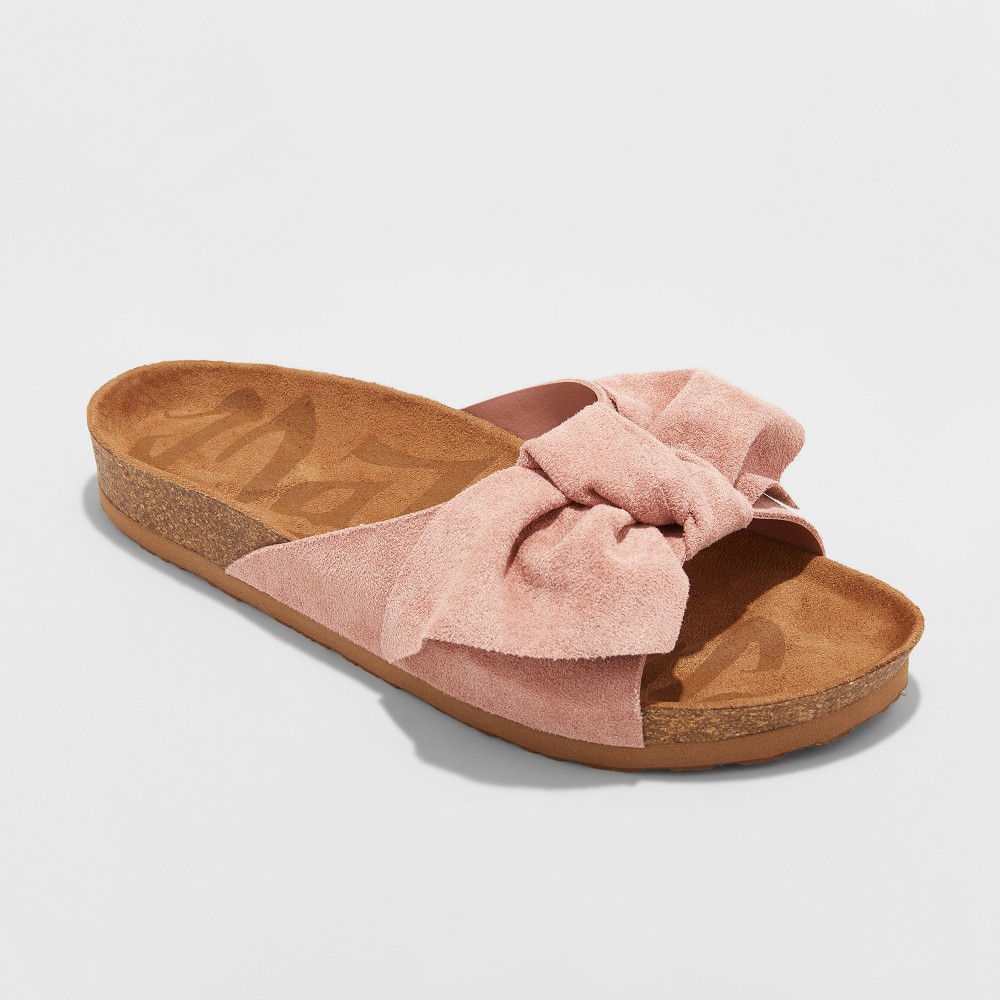 What are your favorite spring shoe trends? Is there a trend that you can't wait to try, one that you're convinced you'll never buy into, or one that you're surprised to see? Which ones here are your favorite? Let me know in the comments!
---
THIS POST MAY CONTAIN SOME AFFILIATE LINKS THAT PROVIDE ME WITH A SMALL COMMISSION AT NO COST TO YOU. THANKS FOR SUPPORTING BISCOTTI AND A PH.D.!